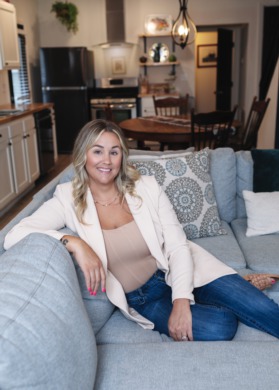 Kristin has been in the Real Estate Industry for 19 years.
She started her career with the Real Estate Title Industry where she worked for 11 years and became a licensed Real Estate Agent in January of 2015. She has experience with every side of a Real Estate transaction.
Kristin grew up in Clark County, Indiana and graduated from Silver Creek High School. Kristin currently lives in Floyd County, Indiana with her
husband, John, and their children- Austin, Cali, Graci, and Braylee and their furballs, Snowball, Bini, and Frannie.
Kristin spends most of her time with her family going to basketball, volleyball, and softball games and enjoying other activities for the kids. In the summer, Kristin loves being at the lake, camping each weekend and spending time with family and 2 grand-babies.